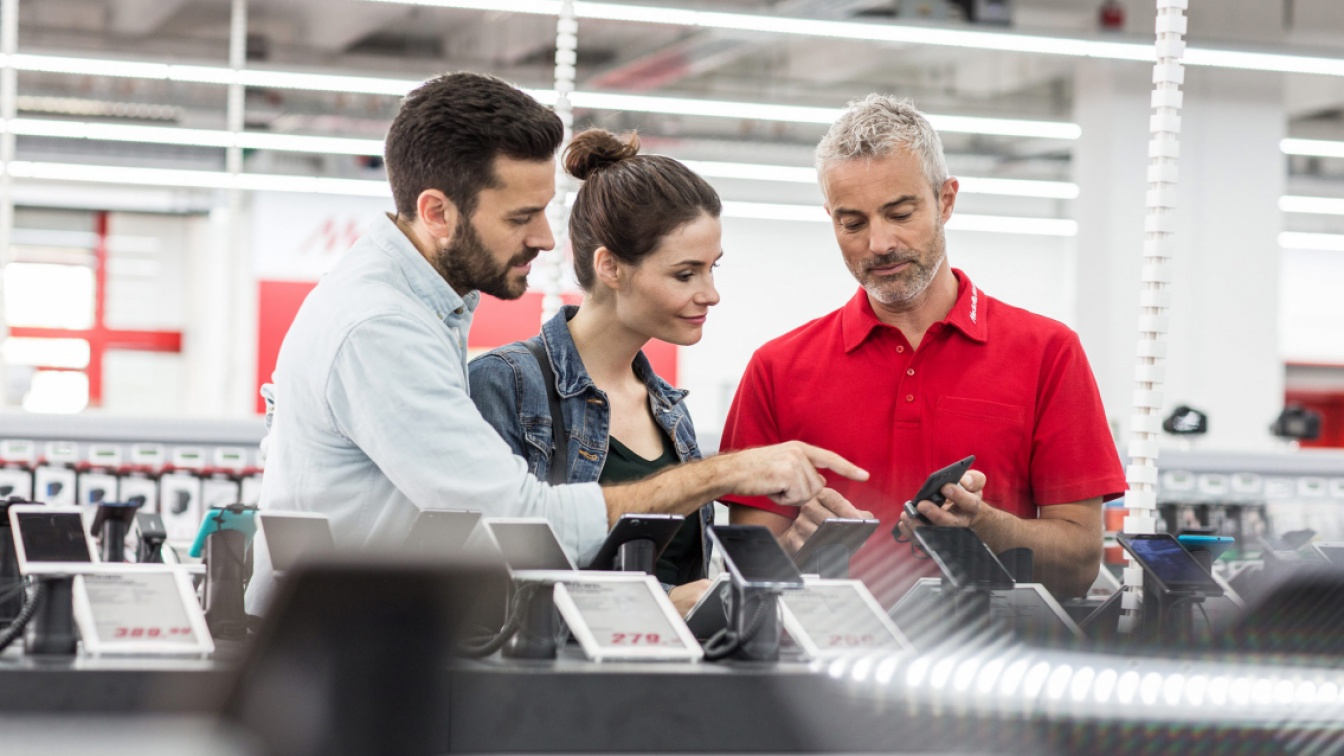 MediaMarkt
It's all about me – MediaMarkt and its employees will go to all lengths to offer their customers an all-round enjoyable shopping experience through all channels. More than 870 stores with sales areas of up to 10,000 square metres in twelve countries, product ranges of 45,000 articles on average and an intermeshed online offering – these are the key data of a retail brand whose extraordinary history of growth has held the sector in rapt attention for more than 40 years.
To MediaMarkt website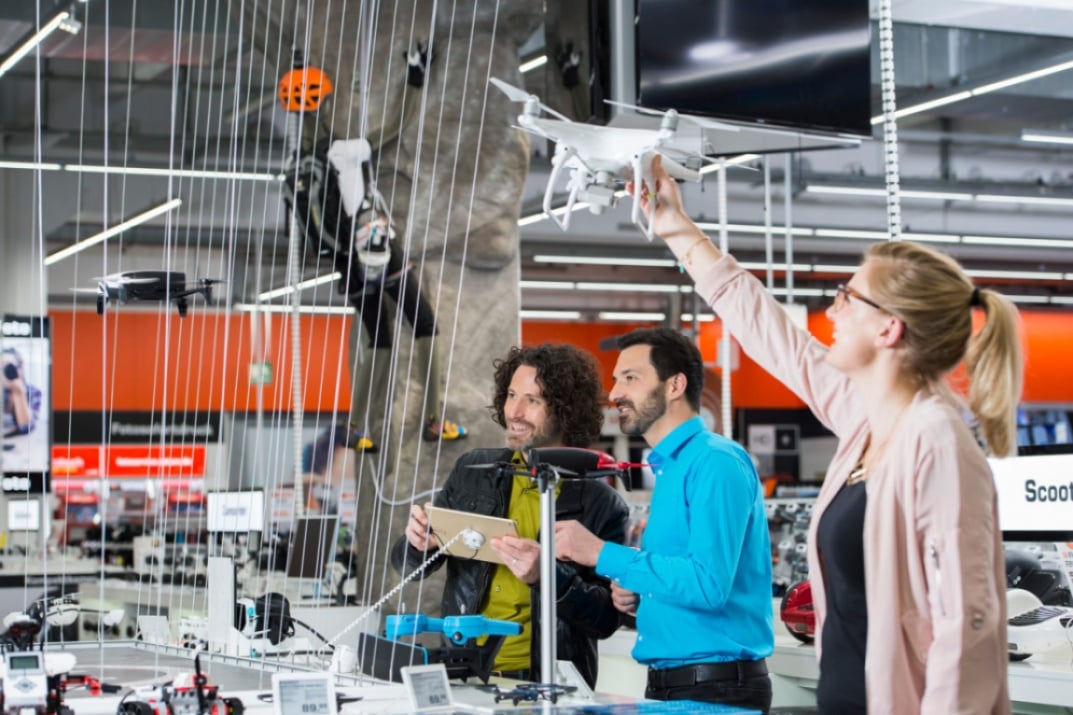 Saturn
Saturn turns tech into an experience for its customers and shows them how modern tech products can enhance their lives. Saturn's success story is based on providing sound advice and its nose for tomorrow's trends. Since it was founded in 1961, the brand's status has steadily increased. Nowadays, Saturn operates around 140 stores in Germany and Luxembourg. In Germany, Saturn's fixed-location stores are complemented by its webshop at www.saturn.de as well as mobile, app-based shopping.
To Saturn website